Our quality policy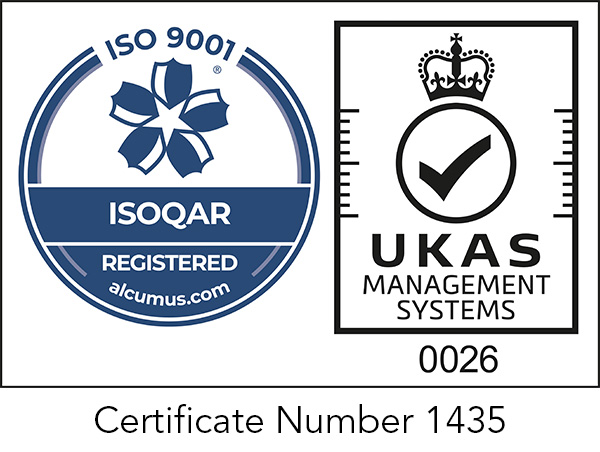 It is our desire to give a first class service at all times. We strive to recommend the product, or provide the service, representing best value for our clients. At the same time we must satisfy a variety of statutory and regulatory standards.
We have no right to expect the ongoing support of our clients. Loyalty is earned through repetitively satisfying client needs, by achieving high levels of competence and by continuously improving our service.
As well as tracking our performance internally we have implemented systems compliant to ISO 9001:2015 quality standards. ISO certification provides us with external confirmation of our performance against our documented quality standards.
Our overarching quality objective is to never lose a client due to providing poor service.
Our approach is based on continuously striving to improve and enhance what we do and all areas of our business have quality objectives that provide direction for this journey.
We employ an Enterprise Risk Management (ERM) based approach to identify, assess and mitigate threats to achieving high quality standards. Our culture of ownership and responsibility underpins the expectation that staff will own outcomes and strive to achieve best results. Our intensive Investor in People accredited learning and development frameworks ensure staff have the competence to undertake their roles in achieving quality standards.
Further to this we are regularly audited by third parties and their representatives. We hold extensive authorities on behalf of our clients, suppliers and partners which we manage in accordance with agreed procedures.
Our commitment to quality led services and solutions
Damages to vehicles in transit cost the sector €200m annually and this doesn't include the administration costs. Damaged vehicles also need repairing which can delay the customer sale and damage the manufacturer's brand.
As the leading supplier of risk management services to the automotive logistics sector, we recognise the challenges faced by logistics providers in ensuring a perfect, damage free, delivery. We also understand the financial and reputational costs to manufacturers, logistics providers and dealers when a vehicle is damaged. This is why our service is focused on damage and cost reduction. This is achieved through our loss prevention teams analysing claims data to recognise trends in order to design quality led solutions, e.g. refreshing vehicle handling guides, identifying issues with LSPs, auditing operations and reviewing vehicle protection strategies.
Our Loss Prevention services help our clients Lead on Quality: a quality focused logistics chain delivering damage free vehicles.
Our expert auditors review the supply chain to identify the causes of damage and steps which can implemented to improve vehicle handling quality.
We host our Sevatas Sessions where we bring together experts from across the finished vehicle distribution sector to discuss issues relating to loss prevention, technology, logistics quality, benchmarking and best practice. We bring our clients together to form common approaches to common challenges.