The executive team reflect the key skills in our business. The team blends core logistics, insurance and risk management experience with effective business management.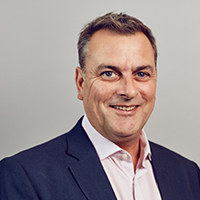 Kevin Collins, Managing Director
I graduated from University College Dublin in 1989 with a Masters Degree in Economics. I am an Associate of the Chartered Insurance Institute having started my professional career with a major insurance company. I joined the business in 2000 and led the management buy-out in 2002.
The excellent testimonials and accolades from our clients are a great reflection of the talent and commitment of our teams. I am very proud of what we are achieving and excited by the opportunities available to help stakeholders in the sector.
Contact Kevin Collins on Tel: +44 1473 346010 or click here to email.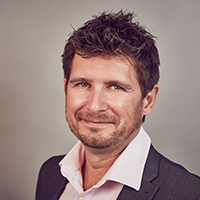 Matt Holmes, Director
After graduating from the University of Hull in 1997, I joined the business in 1999 following a period with AXA Insurance. In my 20 years of involvement with the automotive logistics sector I have travelled widely and worked with stakeholders across Europe. I am responsible for our service delivery to our range of manufacturers and insurers.
I seek to share my experience through contributing to the sector's media and by presenting to conferences, raising awareness of the issues associated with damage and risk management.
I am proud of the services we offer and the great team we have supporting our clients.
Contact Matt Holmes on Tel: +44 1473 346060 or click here to email.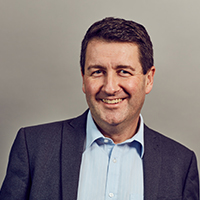 James Sadlier, Director
Having developed a high standard of quality awareness working through various roles with a leading vehicle manufacturer, from the production lines to logistics quality, I joined Sevatas in 2010 to deliver effective loss prevention activity for our insurer client and their insured manufacturer. In 2014, my role expanded to focus on providing our range of loss prevention services to all of our clients, as well as leadership of our various inspection and logistics quality teams.
With a degree from the Open University supporting more than 20 years' experience in the automotive sector I, like all at Sevatas, seek to find solutions to deliver the best outcomes for our clients.
Contact James Sadlier on Tel: +44 7769 712455 or click here to email.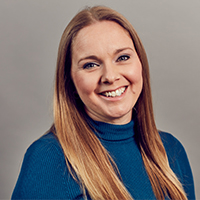 Natasha Bedford, Operations & Resources Manager
Since joining the business from education in 1998, I have been extensively involved with all elements of our client service. In my role as Operations and Resources Manager I am able to utilise my experience of initially handling claims and managing client relationships to engineer great solutions and develop teams of experts able to deliver exceptional service.
Through the development of our staff and their skills, our IT solutions and our quality management processes, I am responsible for ensuring our client service remains industry leading.
Contact Natasha Bedford on Tel: +44 1473 346061 or click here to email.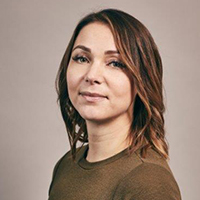 Sam Holland, Claims & Technical Manager
In our business for more than 12 years, and heading up our Claims and Quality & Technical Team since 2013, I am responsible for our claims service to our clients and their repairers and retailers. Our operation is fast-paced and KPI led; timeframes relating to repair authorisations and the payment of invoices, as well as maintaining the accuracy of our files, must be delivered.
Working across a wide range of different clients, markets and processes, it is vital our teams are experts. My role also encompasses our training, operating procedures and quality management to ensure the delivery of a consistent and effective claims service.
Contact Sam Holland on Tel: +44 1473 346066 or click here to email.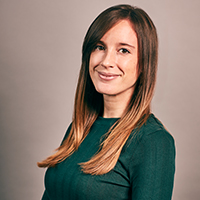 Lynsey Delacamp, Recoveries Manager
After six years of team management experience at a leading UK insurer, I joined Sevatas in 2016 to head up one of our claims teams. Since 2018, I have been responsible for the leadership of our Recoveries Team, working with my colleagues to provide an effective and results orientated service recovering claims costs from logistics providers where liability has been established.
We build effective, professional and collaborative relationships with our clients' service providers, sharing data, improving processes and ultimately fairly recovering costs when damage occurs. By focusing on efficiency and transparency, we deliver great outcomes with the lowest possible administrative overheads.
Contact Lynsey Delacamp on Tel: +44 1473 346109 or click here to email.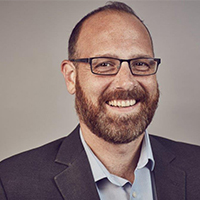 Dominic Nichols, Strategic Relationship Manager
I have been involved with damage claims throughout my 25 year career, initially with RSA before joining Sevatas in 2005.
As a Strategic Relationship Manager, my responsibilities include maintaining relationships with our insurer and manufacturer clients and coordination across our operational teams to ensure we deliver class leading services and solutions. I also lead our Catastrophic Loss event responses and have a wide range of experiences of various events across the globe.
Contact Dominic Nichols on Tel: +44 1473 346073 or click here to email.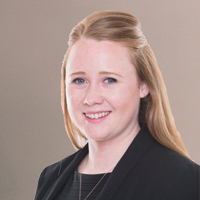 Charlotte Moorcroft, Account Manager
Following the completion of my Modern European Languages Master's degree from the University of Edinburgh in 2012, I joined Sevatas in 2013 and quickly became a part of our Account Management team.
As an Account Manager, I am responsible for maintaining our excellent relationships with our manufacturer and insurer clients. Through the detailed and daily engagement with our clients, I am able to best understand their priorities and agree strategic objectives, project outcomes and key activity with them. I work closely with our operational teams to ensure we are delivering exceptional services and solutions.
Contact Charlotte Moorcroft on Tel: +44 1473 346067 or click here to email.