Quality is paramount in the logistics chain. High quality vehicle handling reduces damage, reduces costs, underpins lead times and helps provide the best service to your customers.
We provide a suite of services designed to help Logistics Service Providers improve vehicle handling operations in order to reduce damage, reduce cost and enhance the service you deliver to your customers.
Service elements include process and data assessments, operational auditing, operator training and the development of continual improvement processes. These services can be accessed individually or packaged together through our holistic management service.
Our team of experienced logistics quality and claims management experts can assess all aspects of rail, compound, vessel, port and transporter operations. We work within the new and second-hand vehicle sectors to ensure customer expectations of quality and service can be met.
The independent nature of our experts ensure autonomy and transparency against best practices developed over many years of experience across many vehicle brands throughout Europe.
Our approach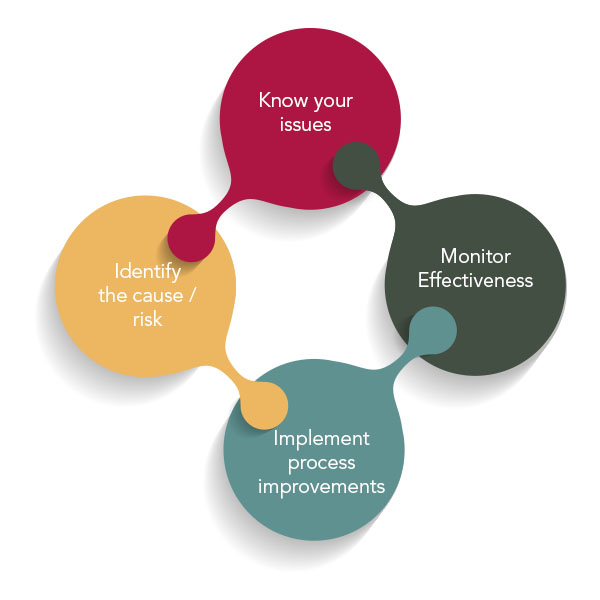 Know your issues
Assess whether your current internal quality management processes are able to meet your customers' expectations
Analyse your claims and damage data:

Discover damage trends
Deep dive analysis of markets, routes and brands
Identify high-risk routes or locations

Foresee and minimise potential damage risks in the surrounding environment
Provide catastrophic loss mitigation assessment and planning
Advise on compound layout, management and planning to mitigate damage risks
Identify the cause / risks
Undertake root cause analyses

Based on known damage issues and our expertise in vehicle logistics, we identify the root causes of damage claims
These can support performance reporting back to OEM clients as required

Perform operational audits and/or training towards targeted damage reduction:

Existing quality management processes
Compound / equipment conditions
Handover process and inspection standards
Vehicle handling
Loading, securing and unloading practices for all modes of transport
PDI condition, planning and vehicle handling
Vehicle wash / maintenance compliance
Identify unsafe working practices

Offer corrective action advice including Cost Benefit Analyses and progress tracking
Implement process improvements
Provide improvement advice or training for self-auditing
Provide or assist in the provision of internal quality manuals and employee training material
Support the management of vehicle handling practices to ensure operations are assessed and adhere to internal and customer quality requirements
Monitor effectiveness
Assess the change in damage claim trends over time
Compare self-auditing results against recent damage trends
Conduct self-audit compliance checks
The benefits of using Sevatas
Informed, experienced claims and logistics quality experts with a deep understanding of your requirements
Greater understanding and transparency of your internal quality management processes
Damage and cost reduction through identification of your issues, risks and advice for cost effective process improvements
Help to provide your customers with an excellent service experience
Contact us for more information on how we can support you.