Our sector is subject to more change now than it has in the last 25 years. Success will come to those who adapt quickest and can exploit the opportunities that are available.
We believe that the Finished Vehicle Logistics sector is at a crossroads. There are a set of significant challenges and pressures facing all of us. Demand is recovering from the economic shocks of Covid-19 but long term trends in vehicle ownership, changing retailing models, the shift from ICE to EV and the rise of short term leasing and car sharing will have an impact on sales for years to come. Global economic stability remains vulnerable. Supply side issues such as the availability of semi-conductors, interrupted supply chains and availability of labour add to this uncertainty.
Cost control, process efficiency and collaboration have been watchwords in our sector for many years: their significance now however has never been more crucial.
Change is the law of life. And those who look only to the past or the present are certain to miss the future. ~ John F. Kennedy
Ever improving data transfer and transparency is at heart of our vision. We will help lead our sector's recovery from the recent turmoil and move it forward into happier and more prosperous times. Aligned to this is our mission to help all involved in Finished Vehicle Logistics reduce damage, reduce cost and improve the customer experience.
Our vision for our sector
Our various roles and services mean we live in the centre of a network of aligned stakeholders. From the vehicles we inspect, the claims we manage and the quality led solutions we provide, the strength of our relationships mean we are uniquely placed to see the bigger picture and to help our sector thrive.
We have a vision for our sector: one which tackles the challenges head on but also takes advantage of the opportunities available to us. A vision based on responsiveness, enhanced logistics quality, minimised costs and process efficiencies.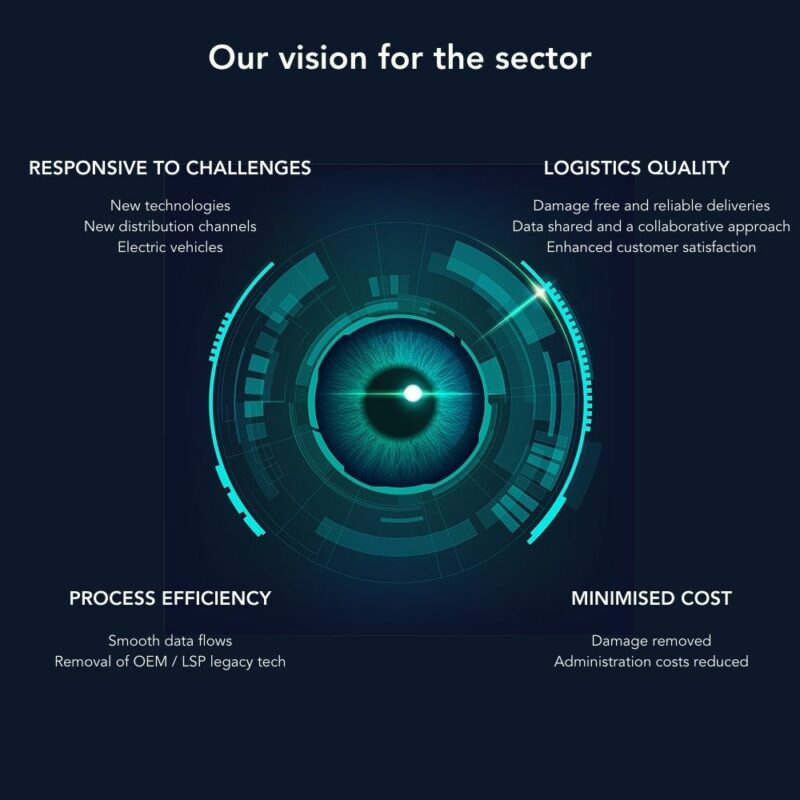 Our commitment
We commit to:
Work across all stakeholders, clients and non-clients alike, to bring about this vision
Share our knowledge, experience and expertise
Deliver activity to support improved operating processes, data transfer and reduction of costs
Ensure our software solutions are engineered with data sharing and process efficiencies at their core
To find out more and to be part of our vision, call us: we'd be delighted to share our thoughts with you.