A Global Inspection Database (GID) imports inspection data gathered from across the various handover points within your supply chain. This provides a record for every vehicle of any damage identified and the party delivering the vehicle.
We have recently developed and launched our new software service, Vision, to deliver this functionality. Vision went live in Spring 2023 and is projected to capture over 1 million inspection records in its first year.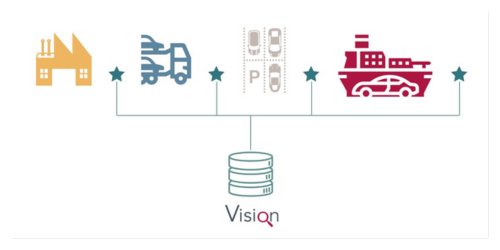 A fundamental premise of Vision is that data can be secured and imported from any data source: it is flexible and adaptable to meet the needs of our clients' specific logistics chains. We do not set barriers for either software or hardware.
Data can be imported in any of four separate ways: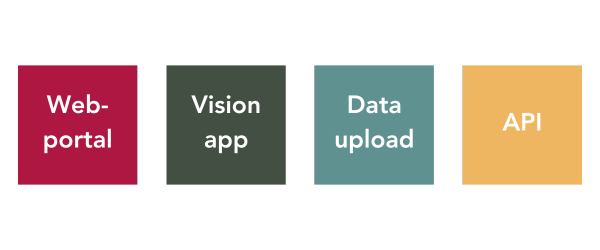 Screenshots of the Vehicle Inspection App showing the reporting of a damage into the Vision Global Inspection Database: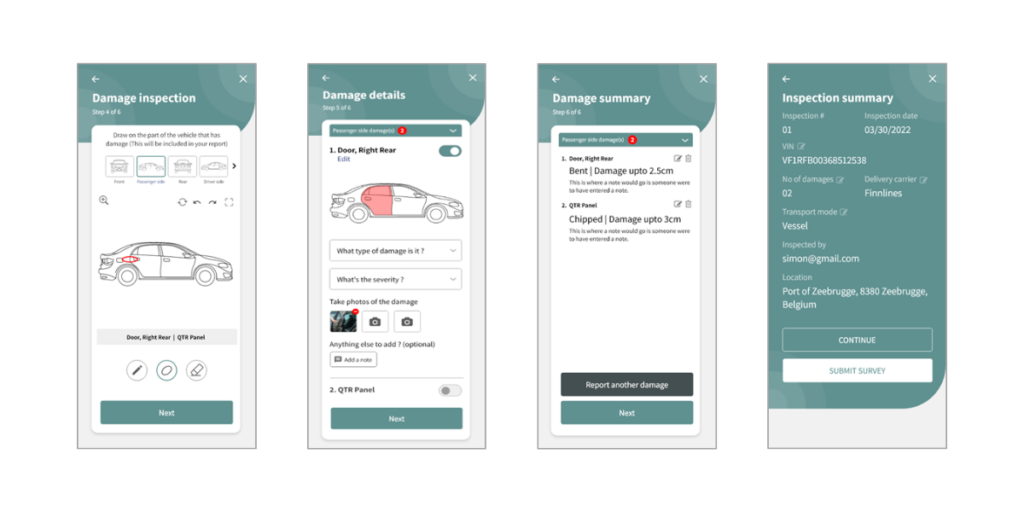 Screenshots of the Vision vehicle inspection record: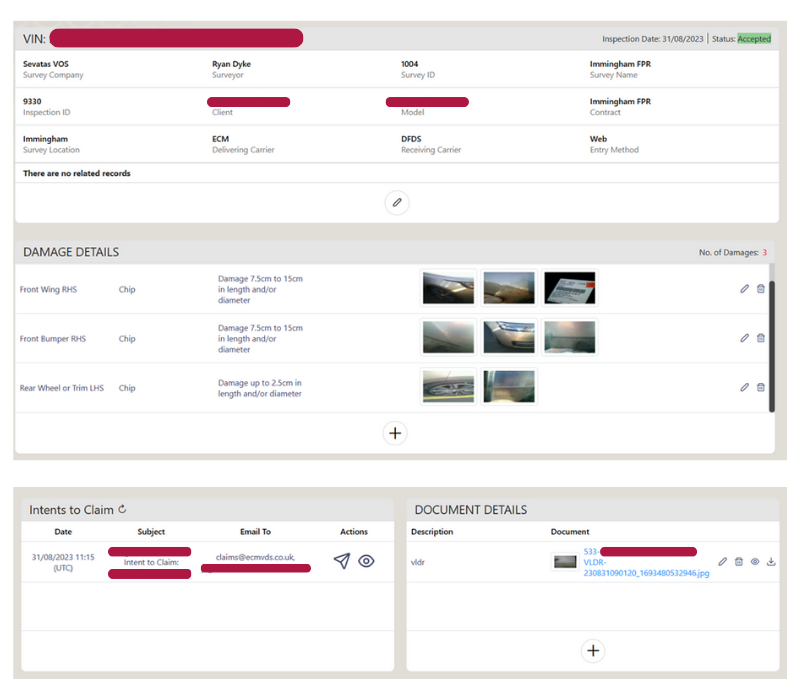 Automated Intent to Claim email sample: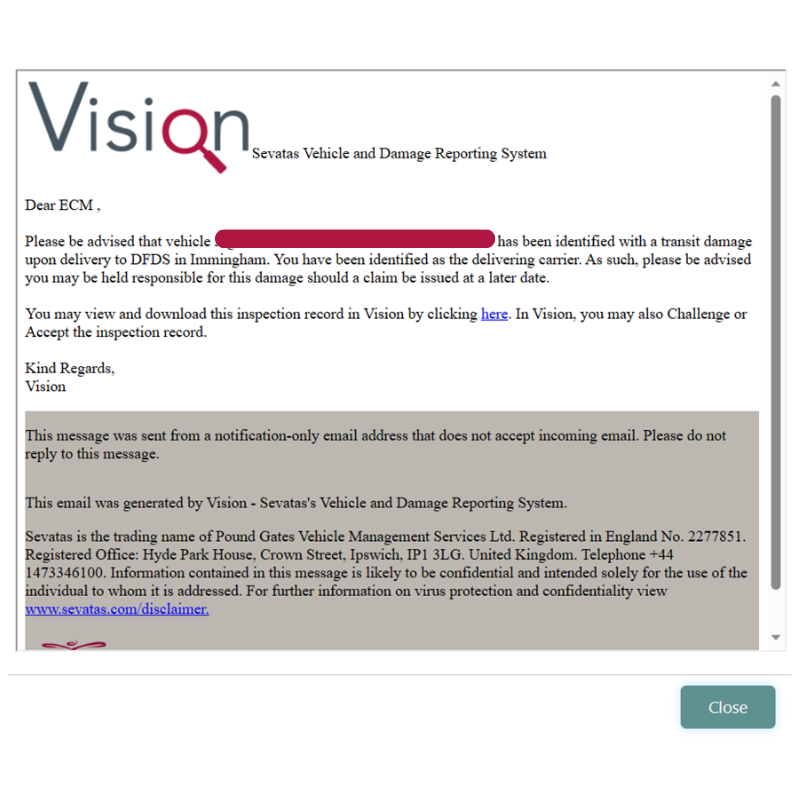 If you'd like to learn more about Vision, or book a live demo, please get in touch with Dominic Nichols or Matt Holmes.
View Horizon, our Claims Management System | Back to Overview