At Sevatas, we run two IT systems: Horizon – for claims, and Vision – for Vehicle Inspections.
Horizon
Horizon is our claims management platform which allows all stakeholders involved in the claim to interface with the claim record, to store documents and to trigger claim activity – such as the claim authorisation, payment, recovery. Find out more. 
Vision
Vision is our vehicle inspection reporting database and app and allows for the collation into a single database of all vehicle inspection data on vehicles being shipped. Data can be sourced from your own or third party (such as appointed vehicle inspection) systems through EDI or data uploads. Vision connects to Horizon to allow claims records to be automatically linked to the inspection history for the vehicle. It also has data dashboards to allow users to pinpoint issues in the supply chain causing damage. Find out more.
Our software solutions combine as illustrated in the diagram below: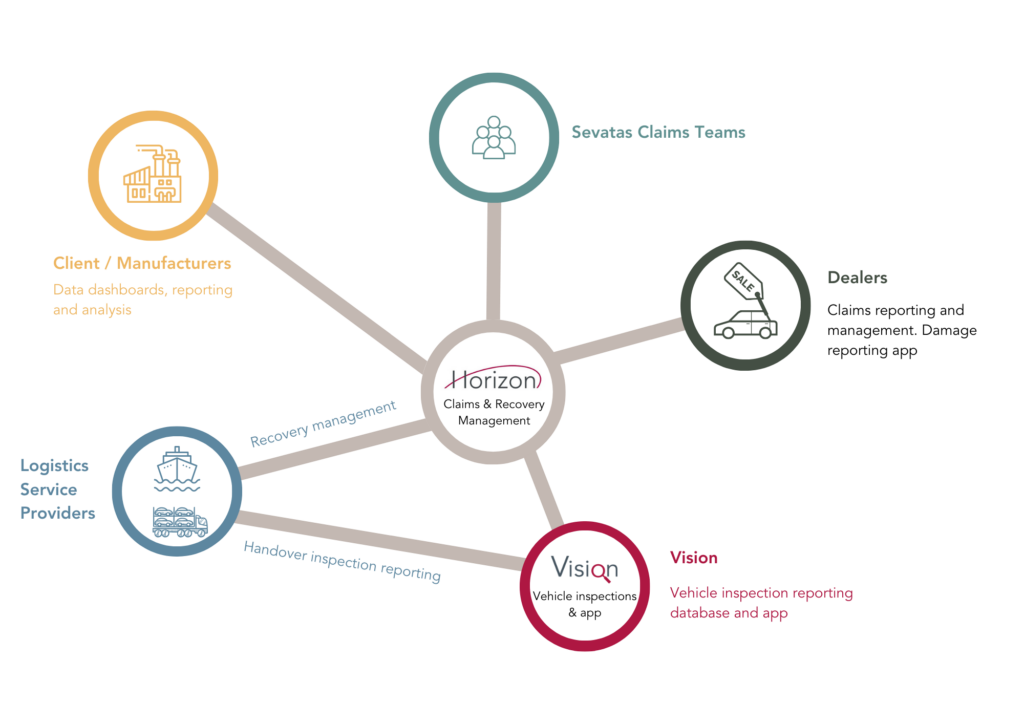 For more details about both systems, follow the links below. If you'd like to learn more, please get in touch with Dominic Nichols or Matt Holmes.